RESERVATIONS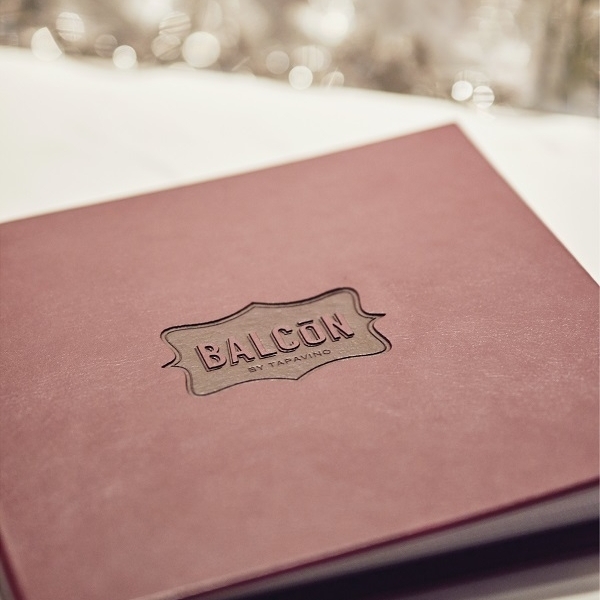 OPENING JUNE 16
TUESDAY to FRIDAY - ALL DAY DINING FROM 12PM  - last booking 8.30pm
27th June SATURDAY from 6pm
ALL Reservations VIA ONLINE BOOKING PLATFORM
Due to COVID-19 Dining restrictions all reservations will be limited to 50ppl in each area of the restaurant
Credit Card details must be supplied to secure the booking. Minimum spend $50pp
For example - A booking for 4 people the minimum spend is $200
                     A booking for 4 people but only 3 turn up, the minimum spend still remains $200
Cancellation Policy via email only.  Less than 24 hours and the minimum spend amount for the entire booking will be charged to the card.
Minimum Spend on Friday & Saturday night is 70pp.
 SET MENU for Tables of 9 or more (10% service applies)
http://balcontapavino.com.au/functions/
SET MENU $70pp Tuesday to Saturday
Marinated olives - 'variedades españolas'
Jamón Serrano, Buffalo milk Curd
Stuffed Piquillo Peppers, Almond Curd (1)
Mushroom Carpaccio
Port Lincoln Sardines, Eschabeche
Roasted Chicken
Cabbage Salad
Flank Steak (m/r)
Fried new potatoes, garlic, fresh herbs
DESSERT
Spanish Doughnuts
CORPORATE SET MENU $75pp (Individual dishes)
ENTREE - Alternate
Port Lincoln Sardines (5), Escabeche, Eshallots, Beetroot & Currants'
Roast Eggplant, Smoked Romesco Salsa
MAINS - Alternate
Daily 'Market Fish', Charred Pumpkin, Green Olive, Pepitas
Charcoal Chicken 'Josper Oven', Piquillo Peppers, Apricot, Walnut, Burnt Bread Sauce
Fried Potatoes
DESSERT OF THE DAY
Tables over 10ppl must be split over two tables.
Please email or Call if reservations is full.
Happy hour 3.30pm - 5.30pm
$5 House beer - house wine (White/Rose/Red)
$8 sangria
$10 aperol spritz
$10 margarita
$10 Negroni ​
T&C's apply